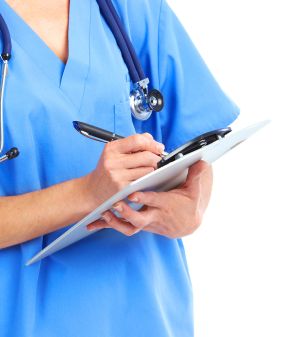 The changes in health care and federal legislation make 2013 a time of huge change in the medical field. Many practices are making drastic changes in order to comply with national guidelines related to record keeping, insurance issues and billing practice. Staffs are stretched thin and tempers can be short. The need for well-trained medical assistance is increasing, and this is a great time to move into a program to obtain a medical assisting degree.
The field is open to a wide scope of individuals. Young people just finishing high school may find this a good foundation for a future in the medical field, especially if they are interested in moving into the work force early such as working in a hospice. Some will earn their preliminary degrees in the field and move on into further studies because of their interest. Others may simply want to begin working in order to gain hands-on experience. In either case, this discipline provides an excellent start.
Adults who are struggling with the availability of sufficient work will appreciate the doors that can be opened with a medical assisting degree. The basic preparation for working in a medical setting includes terminology, billing and coding, pharmacology, laboratory skills and medical office management training, as well as medical and legal transcription services. A well-rounded medical assistant program provides the student with versatility in looking for work in the field.
Some online career schools include medical assisting in their distance education programs, making it possible for many non-traditional students to succeed. The computer-based approach provides access to those who live in rural communities. It also allows those who aren't able to attend classes because of schedule conflicts to pursue their dreams of higher education. Accessibility is necessary if the demand for qualified medical office staff is to be better met. Those who aren't sure of their interest will also appreciate the fact that online courses provide an introduction without a full-time commitment.
Healthcare needs seem to continue to grow dramatically. Compassionate and competent staff are integral to the success of related practices. As elements of national health care reform continue to be put into place, the need for support workers will continue to increase. Medical assistants affect a patient's perception of a practice. Professionalism and knowledge are essential, and online studies can provide the opportunity to begin preparing for the field.