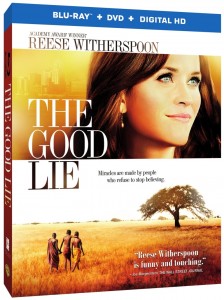 It's late Christmas evening, there are only about 15 minutes left and this holiday will be over and it will be back to the generally normal grind of our every day lives. This holiday has been a good one, it's our first Christmas in our new home in Tennessee and we hosted quite a number of people for a few days and it's been a good time.
Regretfully, I was supposed to get this movie review posted earlier this week but with everything going on and the demands of the holidays, this evening was the first time we've really slowed down enough for us to pop in the disc and watch it with my daughter. My wife wanted to see it, but she was so exhausted, she has to take a raincheck, and I'll be more than obliged to watch it again.
"The Good Lie", now available on Blu-ray, DVD and Digital HD, is the story of "The Lost Boys". No, not the vampire movie from the 80's, this is the more horrific story of the 1000's of refugee children that were driven away from their homeland in Sudan due to wars and fighting.
The story chronicles the experience of a small group of children who witness their village being raided, all the adults and parents are killed and their left to walk 1000's of miles on foot across the African countryside into Ethiopa and finally Kenya for shelter and protection.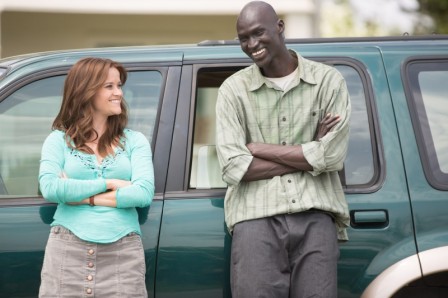 Continuing to experience loss and hardship on their journey, once they reach the refugee camp where they will live for years to come, they challenges don't end. They eventually make it to America but continue to experience hardship.
Without giving too much of the powerful scenes of the movie away, what I will say is that this movie has stirred in me a deeper sense of compassion and hopefully a sliver of broader understanding of the challenges that people face in their lives that I may cross paths with during my normal day. I pray that after seeing this movie, I stop seeing people as just strangers that don't look and act like me, and instead see them as people just like myself who have probably experience far more hardships and loss than I may ever comprehend seeing in my own life.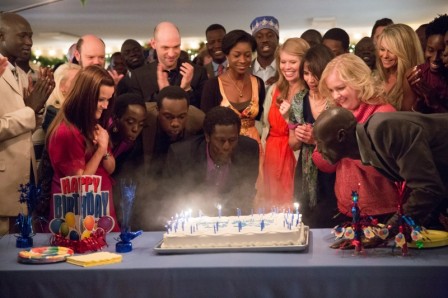 Something I encourage you to remember about these children of Sudan is that when they were brought into the refugee camps, as portrayed in the movie they were given birth dates of January 1st because their actual birth dates weren't known. When asked why January 1st, one of the characters in the film was told "because there would always be a party". With January 1st only a few days away, please think again about this story and make a note of these children, some of which are now adults and living in America around us.
When you watch this film, I hope that your perspective gets broadened and expanded as well. What else can we do to assist those around us? Will we be willing to get involved as necessary and sometimes even challenge the standard and expected status quo of our own lives and society around us.
Prior to seeing "The Good Lie", I had heard about the events impacting the children of Sudan, but I hadn't seen much of it that I remember. I've also watched "Machine Gun Preacher", which also chronicles the work Sam Childers did in this era of our history.
Unlike "Machine Gun Preacher", "The Good Lie" is a film you can watch with your family. There is some language, scenes with alcohol and drug use and obviously some violence. The violence isn't very visual or graphic other than the site of numerous dead bodies at various points in the story.
For homeschooling families like ourselves, I think this movie would be a great introduction to this period and event of history and provide various opportunities for learning and discussion with your kids about the facts of the events as they happened as well as the geography and cultural studies that could be done between the locations.
The film is now available for purchase at your favorite retailer or online. But I also have a copy to give away for a Homeschool Daddy reader as well. All you need to do is one of the following:
If you have any questions, just let us know.